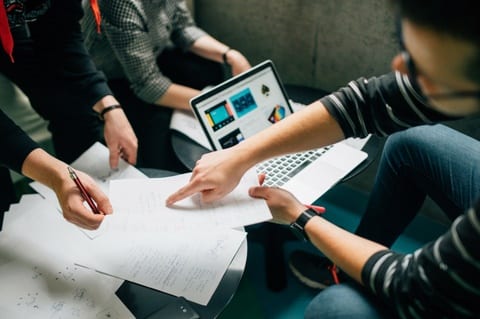 There are many ways to promote business, but do you know how to promote your business online with branding?
To craft that one image that embodies the purpose for the existence of your business and captures your audience's attention as if they were viewing an artful masterpiece, is the epitome of branding your image to infinity. A compelling marketing image which conveys the worthiness of your product or service and exude confidence that breeds trust to your customers is creating a brand legacy.
This type of image creation leaves memory responses, i.e. makes your mouth water thinking about it or transforms you to another place and time. Some of America's biggest companies have marque images like these, but this method is not exclusive to the biggest. Remember not only Nike's catch phrase "Just do it," but also the check-mark on the shoes? This is an example of branding for life. It is important for smaller businesses to separate and create images, because even though your footprint may not be as large, you as a business owner have the greater advantage of being closer to your community of customers. Your ability to create brand memory responses is closer to the heart.
Your brand choice does not have to be a mammoth event but tailored to your enterprise and audience. Once you have branded your business image into your shopping community, you have just sealed your business with a base of loyal customers. Your company's image is instantly recognizable and more importantly over time there is emotional association with your business. Between that and exemplary service you provide, customers will be drawn time and again to your enterprise. These are the "ties that bind."
Some smaller enterprises think that branding is not necessary "because I'm local or I service a smaller population" but nothing could be further from the truth. Branding helps to lift your status and makes the business a permanent fixture in the larger community, and in your customer's mind. And like landmarks, which are visited by those near and far, your business has this same opportunity to be far reaching. This is even true online – where your image lives not only in the memory of your customers but on the world wide web, too.
When you brand your business's image, you take an important step towards developing a successful business online. It doesn't matter how large or small a business, it doesn't matter how far and wide. What matters is the lasting impression made to consumers. These are the customers who will support your business time after time. When your business brand is seen or heard and the sensory mechanism kicks in resulting pleasant feelings, there is desire to repeat the results. Or when the need to revisit a business of your sort, that brand image will re-appear in the mind, motivating the consumer to try you again.
{{cta('0062797c-518f-4a23-9d39-b29be25927b6′,'justifycenter')}}