In an ever-changing business environment, flexibility is critical. Agile marketing gives you the freedom to make changes to your strategy as new opportunities or challenges arise, ensuring that the focus remains on delivering customer satisfaction.
What is Strategic Marketing with Agile?
Taking inspiration from Agile Software Development, this approach to marketing is a process of planning, building, executing, analyzing and learning.
Agile enables marketing and sales teams to collaborate more effectively, developing strategies that not only align with the company goals but prioritize the customer experience, too.

Using the build-execute-analyze feedback loop, your team can explore and adapt the strategy even as your goals and objectives change over time. This approach solves problems, while helping to improve customer satisfaction and to guarantee necessary products/services are offered at just the right time.
The 5 Essential Steps to Agile Marketing
Step 1: Plan
Planning is the crucial foundation for every successful marketing campaign. In this step, you will define objectives and identify priorities with the SMART goal framework.
Using SMART (Specific, Measurable, Attainable, Realistic, and Timely) marketing goals, prioritize the scope of what matters most to your business, such as improving ROI or generating leads.
Step 2: Build
Once you establish a clear understanding of what you hope to achieve, it's time to forge the path you will use to meet these objectives.
Here, you will want to summarize the principal marketing tactics in your arsenal, such as SEO, content marketing, and so on, and determine which methods best apply to the scope. Ideally, this outline will incorporate the tactics you will use to reach prospects at every stage in the buyer's journey.
Step 3: Execute
Roll up your sleeves and make it happen! In the execute phase, your well-built plan is set into motion.
Be sure to allocate appropriate time for tasks, paying careful attention to the fundamentals of your strategic marketing plan. Effective implementation requires focus.
Step 4: Analyze
After you execute your marketing plan, take a moment to review the data. This is your opportunity to observe how well the results line up with your set objectives.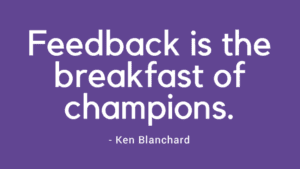 To analyze strategic marketing efficiency, consider:
Your Defined SMART Goals
Overall Market Performance
Step 5: Learn
Completing the above steps is worthless if you fail to learn anything or improve your efforts. Regular retrospection allows you to take information gathered in the analyze phase and grow from it.
Replace what didn't work with better tactics. If your team struggled to accomplish the scope within the timeline, for example, you might want to collaborate with individual members to establish more accurate times per each task.
Agility in marketing is all about the customer. Through the process of planning, building, executing, analyzing and learning, your team can incorporate insights quickly and deliver marketing solutions that satisfy your customer's needs.