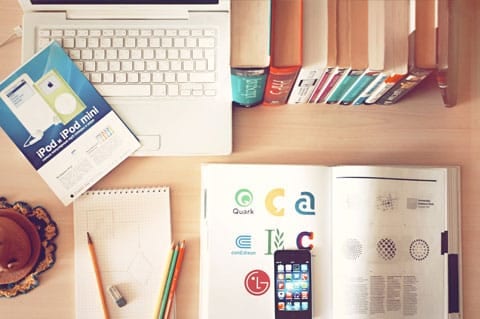 Adapting your brand to modern-day is a vital maneuver that will make your company more modern, relatable, and convert more customers. To help you strategize your next brand move, HeadsUp has compiled a list of 2021 branding trends.
Logo adaptation
Your audience interacts with your brand through hundreds of different screen sizes, platforms, and advertisements. Due to this, companies are using adaptable logo designs to communicate their brand continually. The idea is to create a logo that can become smaller or larger and can be simplified while still expressing your brand identity. Having an adaptable logo allows you to increase the chance of brand recall and to use your logo despite layout.
Graphic Design to Animations
Graphic design has allowed us to progress visual communication in our day to day lives. Having great graphics is vital to how we view products and brands. As digital design has progressed, the outcomes, and the way we communicate has improved. During the rise of social media, GIFs became extremely popular and are capable of expressing emotion, ideas, and comedy. Creating a set of brand-specific short animations that can communicate with your audience is an effective tactic in engaging with decreased attention spans. When approaching this, you should focus on your brand's ideals and voice, and try to communicate those through the GIFs you create.
Minimalism
The flat and minimal aesthetic is increasingly common in design today. Decluttering your brand to show emphasis on messaging, values, and ideas is the simplest way to communicate with your audience. Minimalism in design is achieved in a few different ways. Most brands are flattening their logos to include solid colors instead of gradients, and complicated fonts with more simple sans-serif fonts. Some brands are also applying these ideas to their physical packaging to provide more utility on what's inside the box. It is worth the effort and time to look at your branding and remove the embellishments that are keep your branding from a minimalistic adaptable appearance.
Landing Pages
Landing pages are not necessarily a "new" trend in branding. These have long been used in the digital world as specific marketing tools to promote singular products, convert leads, and build relationships. We include this because adapting your landing pages to the trends in this article can lead to better SEO performance, conversion rates, and less distractions. Providing minimal elements and targeted messages cut down on distractions and improve targeted interactions. With fewer information and elements, your brand and message stand out.
Sustainability
Many brands are now implementing sustainable initiatives and practices that their customers can support and appreciate. In today's world, shoppers are more conscious of their purchases and usually opt to buy from a more sustainable brand. Studies have shown that 88% of consumers believe companies can influence change to better the Earth. Focusing your brand message and efforts towards sustainability will make your product more appealing, not to mention it's just the right thing to do.
88% of consumers believe companies can influence change to better the Earth.
Socially Responsibility
Purpose-driven brands have more shopper influence and appeal. That's why social responsibility is vitally important to the success of your brand. The social movements and outcomes that you back show what your company values and ideals are and directly influence your brand's public view. Customers naturally distrust companies, feeling as though they're only out for their money. Humanizing your brand through social advocacy and justice helps customers feel as though they're contributing to something bigger than just a product when they buy from you.
HeadsUp is committed to creating specific marketing and branding strategies to help your company stand out. If you have any questions about navigating the upcoming trends or about your current marketing strategy, reach out to our marketing specialists!